GOVERNOR PHIL MURPHY ANNOUNCES NEW JERSEY AGREEMENT WITH ØRSTED TO MARSHALER PROJECT OCEAN WIND
New Jersey Governor Phil Murphy announced that the New Jersey Economic Development Authority (NJEDA) has signed a Letter of Intent (LOI) with Ørsted Offshore North America for New Jersey's first offshore wind project, Ocean Wind 1. Ørsted, the world's largest developer of offshore wind turbines, is a PSEG partner on the Ocean Wind 1 project. The project's 1,100 megawatts of output is enough to power 500,000 New Jersey homes.
The announcement, which was made during the Governor's keynote address at the Business Network for Offshore Wind's International Partnering Forum (IPF) in Atlantic City, delivers on the NJ Wind Port's promise as a key infrastructure asset that will an economic engine in Salem County and throughout the state. When the Ocean Wind 1 project was initially approved by the New Jersey Board of Public Utilities (NJBPU) in June 2019, that approval was based on using an existing out-of-state port to stage the project. Following the state's groundbreaking investment in the development of the first port purpose-built for offshore wind in the United States, the project seized the opportunity to utilize the New Jersey Wind Port, being the first to officially join the government's effort to develop the country's leading wind power. power supply chain. This announcement is expected to create over 200 pre-assembly, loading and rigging jobs in South Jersey, as well as hundreds of spin-off jobs.
"The New Jersey Wind Port is a historic and catalytic investment. As a state, we have committed over $500 million to build the critical infrastructure needed to install offshore wind projects from our shores. This investment enables both clean energy projects and New Jersey's long-term economic growth," said New Jersey Governor Phil Murphy. "Today's announcement with Ørsted is proof that our strategy to establish New Jersey as the national leader in offshore wind is working and brings us one step closer to achieving our goal of 100% clean energy by 2050."
READ MORE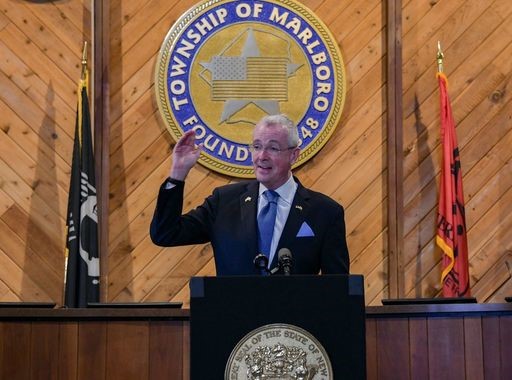 GOVERNOR MURPHY AND ACTING ATTORNEY GENERAL PLATKIN ANNOUNCE $10 MILLION INVESTMENT IN LICENSE PLATE RECOGNITION TECHNOLOGY TO TACKLE RISE IN AUTO THEFT THAT FUELS VIOLENT CRIMES IN NEW JERSEY
Governor Phil Murphy and Acting Attorney General Matthew J. Platkin announced a $10 million investment in Automated License Plate Recognition (ALPR) technology to reduce violent crime and motor vehicle theft in New Jersey through the US Rescue Plan (ARP) state fiscal stimulus fund.
The funds will be used to purchase and expand existing high-speed automated camera systems to capture and store computer-readable images of license plates in a centralized database accessible to law enforcement. The technology will be installed at fixed locations throughout New Jersey and mounted on mobile units. This equipment provides law enforcement with additional tools to deal with the increase in motor vehicle theft and the corresponding increase in violent crime seen in suburban and urban areas of New Jersey.
"The alarming rise we are seeing in vehicle theft is unacceptable, and our administration is making investments to combat these occurrences statewide," said Governor Murphy. "To help law enforcement in this endeavor, an investment in ALPR technology will give them the tools they need to reduce these incidents and make our communities safer."
"Thanks to Governor Murphy, we are investing significant resources to give law enforcement the tools they need to combat the rise in auto theft across the state," Acting Attorney General Platkin said. "Because stolen vehicles are increasingly used in the commission of violent shootings, deploying these automated license plate readers will save lives."
READ MORE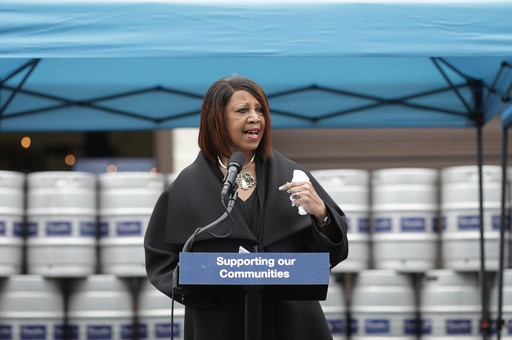 MURPHY ADMINISTRATION ANNOUNCES NEARLY $12.8 MILLION IN ADDITIONAL FEDERAL FUNDING FOR HOME ENERGY ASSISTANCE PROGRAM
The Murphy administration announced that New Jersey has received $12.77 million in additional funding for the Low-Income Home Energy Assistance Program (LIHEAP), which is administered by the Department of Community Affairs of New Jersey. This is the second time the non-top-up LIHEAP program has received supplemental funding for the 2022 federal fiscal year.
"The administration truly appreciates these additional funds and will use them to provide continued assistance to eligible families across the state," said Acting Governor Sheila Oliver, who is commissioner of the DCA. "We know New Jerseyans continue to struggle to pay for their utilities and this funding will go a long way to helping even more people in the months ahead. As the eligibility criteria have been expanded to include higher income levels, we urge people to apply for help through our unique online portal, DCAid.
READ MORE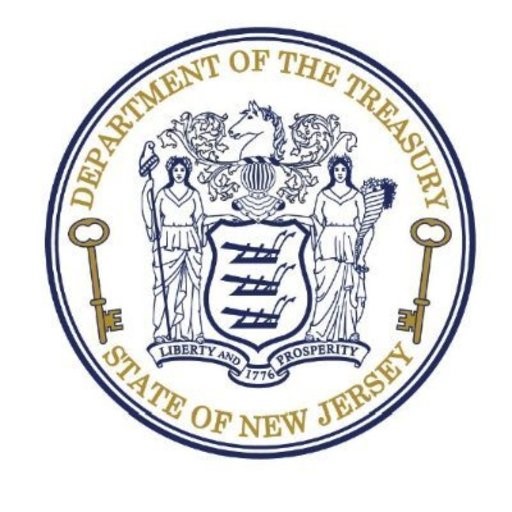 NEW JERSEY'S $95B PENSION FUND UNVEILS EMERGING MANAGER PROGRAM TO DIVERSIFY PORTFOLIO AND CREATE NEXT GENERATION OF INVESTMENT TALENT
The Murphy administration officially unveiled a new Emerging Managers initiative launched by the Treasury Department's Investment Division to further diversify the private markets portfolio for the state's roughly $95 billion pension fund. New Jersey, including the first proposed investment of up to $250 million under the new program.
"I commend the Treasury and the Investment Division for setting the wheels in motion and expanding the network to attract a wider range of diverse investment opportunities, including investment managers from communities underserved", mentioned Governor Phil Murphy. "We're essentially building a farm team to build the next generation of talent – ​​emerging managers who have the skills, but not necessarily the access, to qualify for the major leagues."
"This platform will enhance the pension fund's exposure to a wider range of fund managers, including various fund managers," State Treasurer Elizabeth Maher Muoio said. "The Investment Division has a fiduciary duty to invest pension fund assets for the financial benefit of the fund's beneficiaries – the hardworking public employees of New Jersey. I commend the Investment Division for identifying this unique opportunity, exploring it and acting on it.
READ MORE

BeiGENE OPENS BASE FOR NEW MANUFACTURING AND CLINICAL R&D CENTER AT PRINCETON WEST INNOVATION CAMPUS IN NEW JERSEY
BeiGene, Ltd., a global biotechnology company focused on developing innovative and affordable medicines to improve treatment outcomes and access for patients worldwide, announced the grand opening of its flagship U.S. manufacturing and Clinical R&D at the Princeton West Innovation Campus in Hopewell, NJ
"BeiGene's plans for hundreds of new jobs in New Jersey demonstrate our efforts to grow our state's business-friendly environment and our commitment to fostering innovation," said Governor Phil Murphy. "We are proud to welcome BeiGene to the Princeton area and look forward to the company manufacturing innovative cancer drugs in its new state-of-the-art facility. »
"Our planned flagship U.S. R&D and manufacturing center supports our commitment to fighting for the lives of people with cancer worldwide, through the manufacture of cutting-edge commercial-stage biopharmaceuticals, late-stage research and clinical development capabilities," said John Oyler, co-founder, president and CEO of BeiGene. "The Princeton-Hopewell area is an excellent location for BeiGene and the thriving life sciences community, with a strong talent pool as we continue to advance our portfolio of innovative cancer drugs and diversify our supply chain. world."
READ MORE